Have you watched everything on Netflix? Have you baked so much banana bread that you're sick of the sight of it? Have you read your book collection and rearranged your room so many times that you have forgotten the layout? The lockdown boredom is real. But, there are probably a few boredom-busters you haven't explored. In this post, we'll explore some of the best, most weird and wonderful things that you can do in quarantine to help keep boredom at bay.
10 Fun And Quirky Ways To Relieve Boredom
If you love to doodle, draw, paint or write, then no doubt you get through loads of paper. While nipping to the shops to buy notepads is off-limits, why not be kinder to the environment and make your own recycled paper?
It is easy to do, needs no fancy equipment and is squelchy fun, that is great for sinking your hands into.
This video is a great way to show you how it's done.

Now you've got your homemade recycled paper ready to use; it is time to put it to good use. Start by making your own daily planner to make sure you're staying on track with all of your activities. Then every week, give yourself a few pages to unleash all of your thoughts of the week. This could be what you've learnt, what you like, what you didn't like, and what you want to change. Make sure to add pages every so often for doodling or collecting special memories such as letters, postcards or photos.
Leave some pages at the beginning of the journal to write a letter to your future self. You can explain to the future you how weird this time is and how you're really feeling about it. Then in a few years when you stumble back on the journal, you'll have a great first-hand reminder.
Finally, bind it all together and create a cool, personalised front cover.
If you need new hair accessories, then why not make them yourself? All you need is an old t-shirt (make sure you get permission before cutting it up!) and this guide will show you how to make a stylish hairband complete with a cool Celtic knot.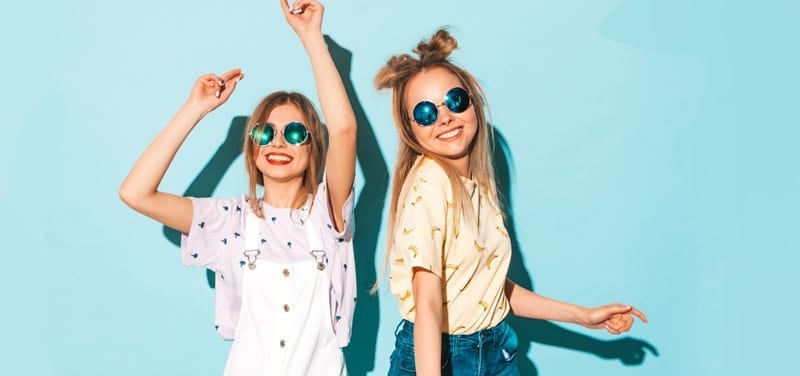 Dancing is so much fun, makes you feel good and is a great way to keep fit and learn some cool moves. Check out dance choreography videos on YouTube and learn along at home. Saskia's YouTube channel is a great place to start where you can learn routines to songs by people like Justin Bieber, Jonas Blue and Daddy Yankee.
Every family has its own unique recipes that get passed down from generation to generation. However, strange or unusual they are! So, whatever recipes are special to your family, now is a great time to start compiling all of the best dishes. You can create a hand-drawn recipe book with lots of pictures of the finished dish – you can even add photos too! If you have time, make multiple copies,
and give them as gifts to your family members. It will be a gift they'll use and treasure forever.
Have you always dreamed of travelling to a country or wished you could see a special place in the world? Well, now is the time to do it virtually and make your own online adventure. With the help of Google Street View, you can wander the streets of loads of towns and cities across the world. Maybe you can virtually visit New York and window shop? Or check out the trek to Everest from Kathmandu in Nepal? Whatever your type of adventure, you can now explore it at home.
Since lockdown, have you noticed how loud the birds are? Keep them happy and well-fed this spring by making your own stylish birdfeeder to add to your outside space. How about fun cookie cutter shapes that you can attach to branches or maybe a fun teacup and saucer design? Check out this page for loads of crafty bird feeder options.
If you have family members that you can't see right now, why not make their day by keeping them informed of the latest events in your house. Conduct interviews with family members, create undercover videos to get to the heart of the matter, such as who drank the last of the milk. Then create a makeshift news desk to host your programme from and to create the links and cutaways to all your minifilms. Don't forget the weather report at the end! Put it all together and share among your family members.
If your family refuse to play Monopoly because of the last big fight, then why not make your own brand-new board game? Design a new board, create the game pieces, and make sure you've got a strict list of rules that need to be followed.
December seems a long way off right now, and we need something fun to look forward to. So why not schedule a Christmas day in the summer? Task all members in your household with making each other a gift. Get the decorations out of the loft and transform your home into a winter wonderland. Finally, bake some Christmas treats to give your home a wonderful Christmassy smell. On your chosen Christmas Day, you can relive the wintery magic even if it is a summer's day!