It's that time of year again. The sun is shining, there's a waft of barbeque in the air, and the summer holidays are just around the corner.

Time to start thinking of things to do when the schools break up!

We all know that it's a lot easier to have fun with kids when they're younger. Chuck them in a ball pool, grab yourself a coffee and let them tire themselves out, right?

It's a lot harder when kids grow into teenagers. You want to spend quality time with them, but they're more interested in watching Love Island and swiping through TikTok.

There's definitely a fine line to tread between hanging out with them and letting them be independent.
With this in mind, we've put together some fun ways to spend time with your teenage girl this summer.
1. Make a meal together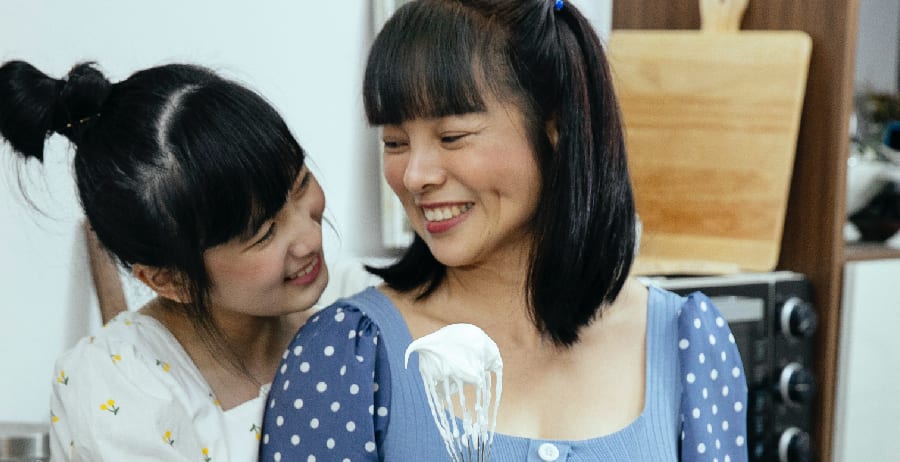 Have a look through the recipe books and pick out something yummy to cook together. Turn on the radio, preheat the oven, and you're ready to go!
This gives you time to bond, and you get to eat something tasty at the end of it.
2. Do some exercise
Whether you go to a spin class or have a run in the park, make your teenager your workout buddy this summer!
You both have fun, get fit and get to enjoy the rush of endorphins that exercise gives you.
3. Have a spa day
Who could say no to a day of pampering? Light a candle, put on your most relaxing Spotify playlist and take turns giving each other pedicures and manicures.
Plus, you can pose for selfies in your mud masks!
4. Do some arts and crafts
Has the Great British Sewing Bee inspired you to get crafty this summer? Pick some fun craft projects (Pinterest is fantastic for this) and spend an afternoon getting creative.
Whether you're making a scarf, a needlepoint or just a mess, it's a brilliant way to spend time.
5. Go to a gig
Okay, you might not have the same taste in music (which one was Harry Styles again?!) but going to a concert or festival is a fantastic way to make memories together.
Not quite ready to face the mosh pit? Put together a playlist of your fave tunes, get a campfire going in the garden and have yourself your own mini summer show!
6. Take a trip
Now that the world is opening up again, it's an excellent opportunity to take a journey somewhere. Whether it's a trip to the museum, cinema or that café that's just opened, you both will get a perfect chance to find out more about each other.
This is a good one if you and your teen are feeling a little distant. Let them invite a friend along for the ride and get some insight into who they are.
---
We hope this has given you some inspiration to have the best summer ever with your teen!
How will you be spending the summer holidays this year?